Custom Diamond Engagement Ring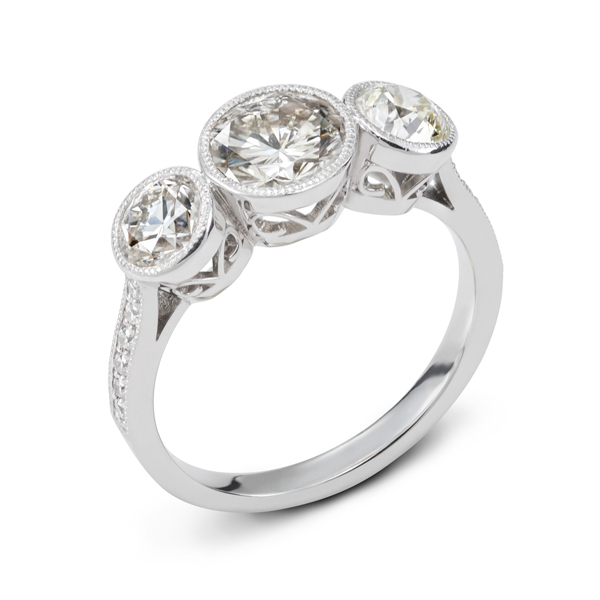 Custom Three Diamond Engagement Ring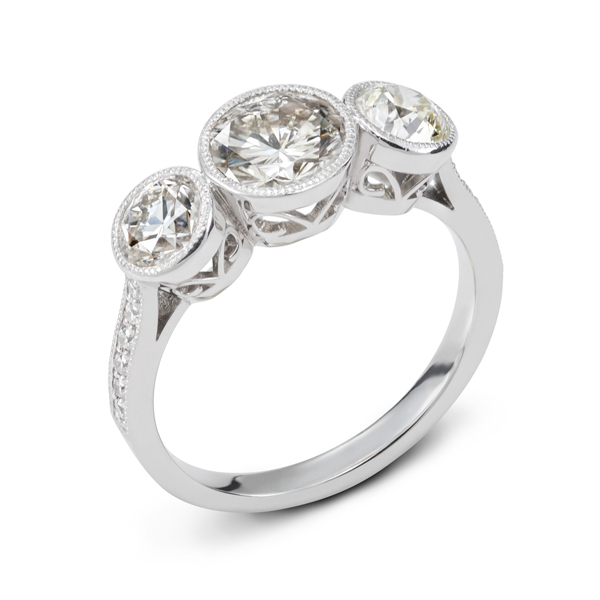 Custom Diamond Ring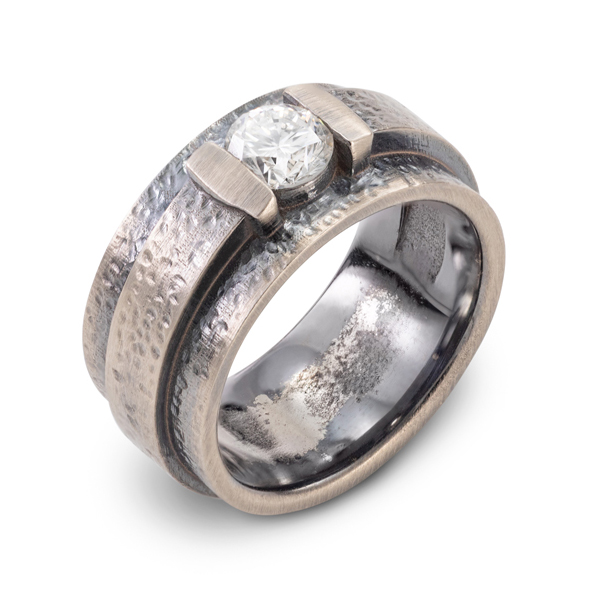 Custom Diamond Engagement Ring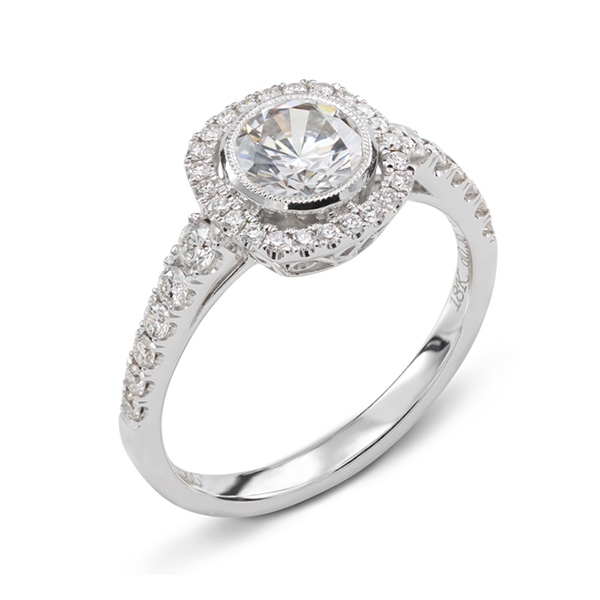 Custom Diamond Band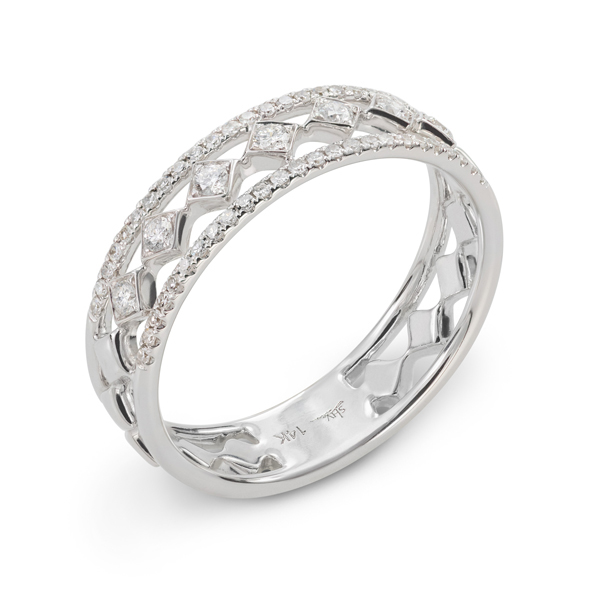 Custom Triple Diamond Ring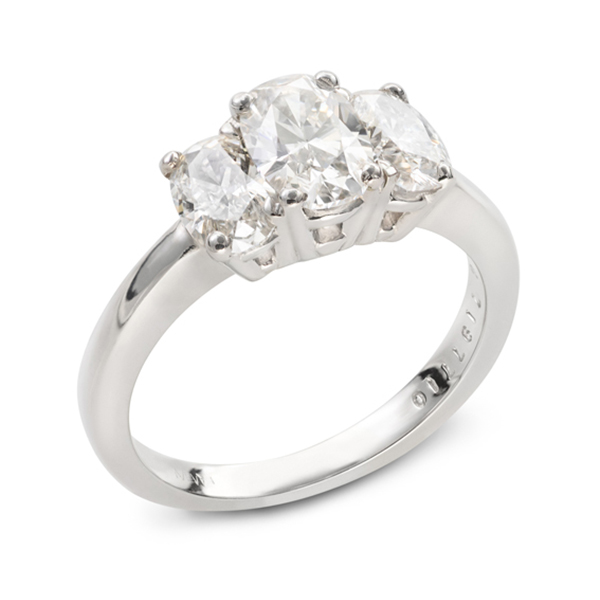 Your Wedding
Cottage Jewelry has been serving and advising couples wishing to buy jewelry for their engagement and wedding day for over 40 years now. Over the years we have built up a fantastic collection of Wedding and Engagement rings, Bridal jewelry and also items for the whole Wedding Party. We have also built up a great wealth of knowledge to advise each couple individually and always within their price range. Whether you choose to buy pieces from our Designer collections, from our Estate, Antique and Vintage collections or decide to create something unique and custom made, we will support you throughout the whole process.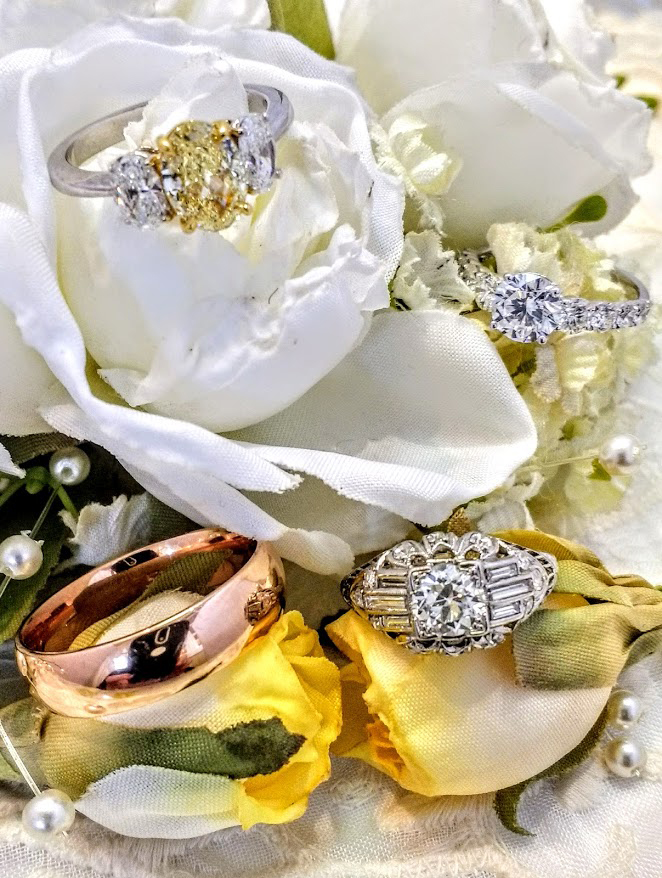 Custom Diamond Engagement Ring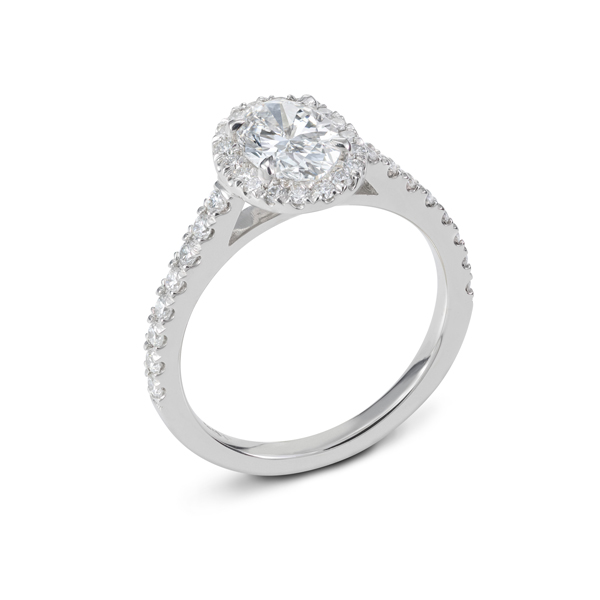 ​CHOOSING WEDDING AND ENGAGEMENT BANDS
Choosing the perfect engagement ring can seem overwhelming. What diamond cut will I choose? Do I want more than one diamond in my engagement ring? Would I like a Sapphire and diamond combination? Do I want Gold or Platinum?
There are many factors involved in finding the perfect ring for you and the Cottage Jewelry staff is ready to help with your journey. We have many engagement ring styles, from designer rings to custom made rings. Trying on different styles is the best way to discover what looks and feels the very best. When a customer is able to try different styles of rings in different types of metals the search will narrow. You may have thought the round brilliant cut diamond in a rose gold mounting was the ideal ring, but after trying on the cushion cut diamond in a platinum and ruby mounting you have changed your mind.
Come visit us at Cottage jewelry and let us show you all the beautiful rings our store has to offer. We are here to answer all of your questions about the 4 c's, precious and semi precious stone quality and various types of precious and contemporary metals.
One thing we often suggest to couples when they are buying Engagement and Wedding bands is that whenever possible they should always take their time and not rush the process as it is important to get it right. We advise customers to allow enough time for choosing rings, sizing rings, ordering them, sourcing stones and also time to make CAD(Computer Aided Designs) drawings/ Wax models etc. if it is a custom ring.
Most of the rings in our collections can be ordered in to customer's specific requirements, for instance, you may like the style of a ring in one of our cases which is in Yellow Gold, but you would like it in Rose Gold. If you require a stone or stones, we would then advise on what size, color, quality and cut of stone you would like in relation to the mount.
The next stage would be for you to meet with our Sales Staff who would have sourced various stones for you to view. When you are satisfied with the stones, we would size your ring finger and the ring mount and stones would then be given to our Goldsmiths to be set and sized to your ring size.
STEPS TO FIND A PERFECT RING:
1) Take your time when choosing your perfect ring! Remember your engagement and wedding ring are for life and you want to get it right.

2) Decide on your favorite metal types such as Yellow Gold, Rose Gold, White Gold, or Platinum. You may want to mix the colors up like having a white Gold engagement ring and a Rose Gold wedding band or stick to the same color for both. Or you may like a more contemporary metal such as Tungsten Carbide which is scratch resistant.

3) Decide on if you want a center stone or stones. Rings with precious stones going all the way round are called 'Eternity Bands' these are very popular as wedding rings and also as wedding anniversary rings. If you have a practical job and use your hands a lot it may not be practical to wear an eternity band, so you may choose a ring with stones halfway, or a third of the way around.
4) Decide on what type of stone or stones you would like, i.e... White Diamond/Black Diamond, Sapphire, Emerald, Ruby or chose a semi-precious stone such as Amethyst, Garnet, or Peridot, etc. Did you know that sapphires come in many different colors other than blue, including pink, yellow, green, and orange? Cottage Jewelry can source great quality precious and semi-precious stones for you to choose from.
5) Decide on your favorite cut of stone. There are various cuts of stone to choose from and the most popular cuts are Round Brilliant Cut, Emerald, Oval, and Cushion. 
Marriage Equality For Everyone
For over forty-seven years now we have been serving customers from within the Lesbian Gay, Bisexual and Transgender Communities. At Cottage Jewelry, we have always welcomed and supported people and diversity from all walks of life.