Cottage Jewelry Your Neighborhood Jeweler
Cottage Jewelry has been serving its customers faithfully for almost a half-century. With a marriage of beautifully distinctive, tasteful design and unparalleled service, we value long-term customer relationships.
Cottage Jewelry started in a tiny cottage. Over time, we built up the business, established strong relationships with incredible customers, and eventually expanded to a larger storefront just down the block from the original cottage.

As your neighborhood jeweler, we believe everyone is family, and we're here to make you feel comfortable, beautiful and provide the most exquisite and unique collection of jewelry in the midwest.
Stop by to browse anytime. We are located at:
The corner of Chicago Ave. and Dempster St.
530 Dempster Street, Evanston, IL 60202
847-328-1420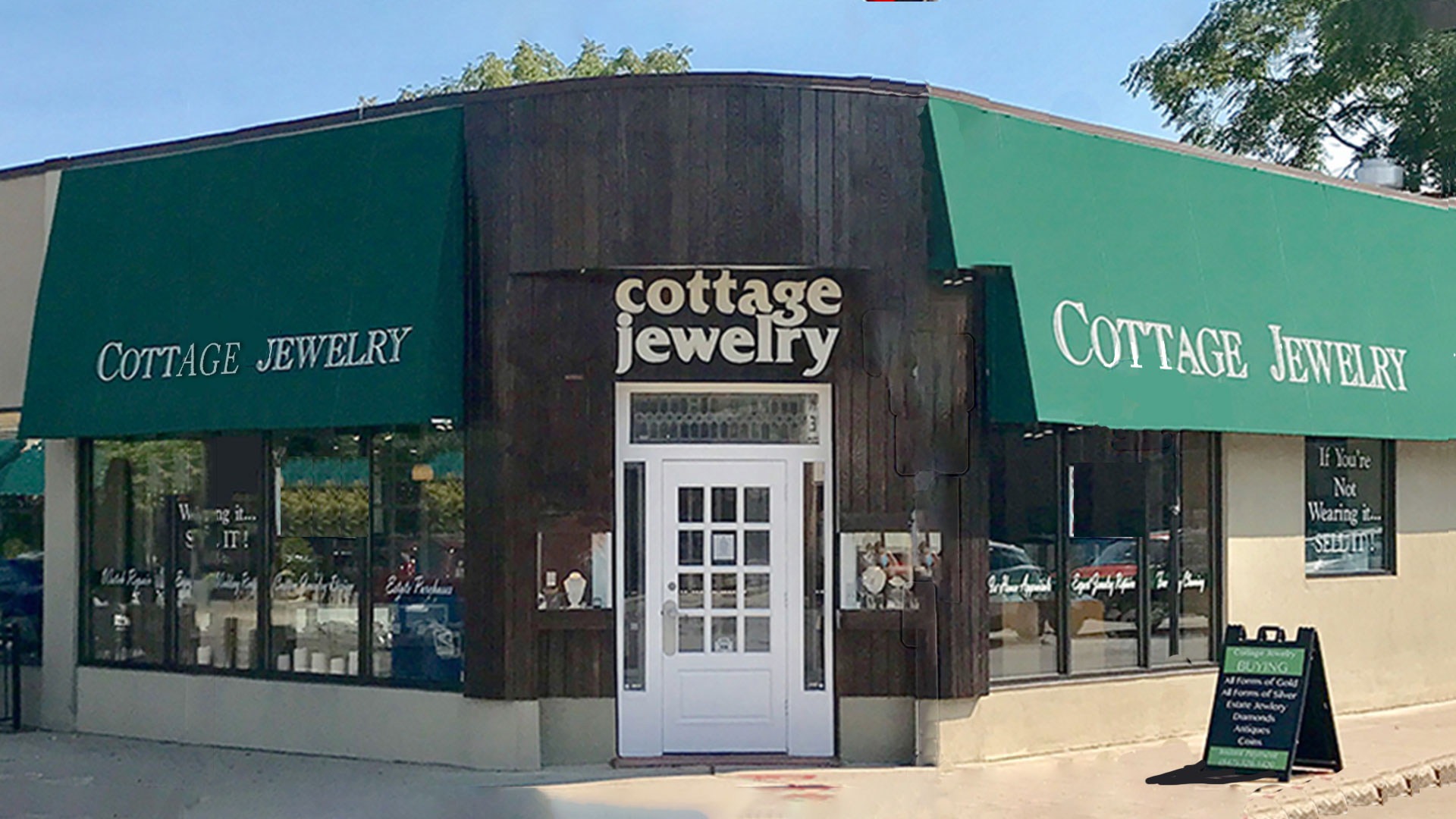 If You're Not Wearing It...Sell It
Sell your jewelry, vintage watches, loose gemstones, gold, and sterling silver.